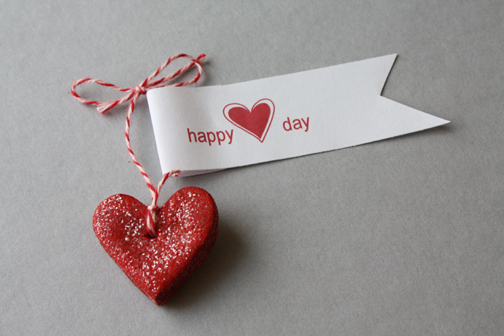 Looking for last minute ideas for Valentine's Day? Me too:) Just came across these and thought it's such a brilliant idea.
We used a small heart-shaped cookie cutter and this standard salt dough recipe: 1/2 cup salt, 1/2 cup warm water, 1 cup flour. My five-year-old enjoyed rolling out the dough and cutting the hearts. Then we poked large holes for the string, baked them at 250 for around two hours (until hard all the way through), painted with acrylic paints and dusted them with glitter while the paint was still wet. Easy!
Please share your last minute crafty Valentine's Day ideas with me here. Thank you.